Renaissance Partners has done several projects for me including finishing my basement and adding a bedroom and bathroom. Their projects are on time, on schedule and on budget - look no further!
-
Eileen - New Canaan
Ted runs his business the way every homeowner wishes his or her contractor would run their business - with the client at the center. It seems simple but it's not, he shows up when he says he will, does what he says he will do or more for the agreed price. No BS just on time, top quality work with full transparency and consistent communication. From a homeowner who's seen the other side of the general contractor world - thank you Ted!
-
WS - New Canaan
Ted at Renaissance Partners is both extremely knowledgeable and trustworthy. He can talk about new products as easily as old construction techniques. If you have a project that you're thinking about, give him a call. His excitement about your project will be contagious!
-
Erik - New Canaan
Ted and his Renaissance Partners team were absolutely outstanding on our historical restoration / addition. They executed on time and on original budget (within 2%). We were never left to wonder what the bill would be - Ted kept us updated at every step. The team did an amazing job seamlessly adding onto our 200 year old home by utilizing expert craftsmanship and carpentry to make our addition blend with the old sections of our house (while also suiting modern needs). We would recommend them for any project in light of their skill, professionalism and integrity.
-
Brendan - New Canaan
it's been a pleasure working with Ted and his team on multiple projects over the past two years. He's the New Canaan version of Mike Holmes, a straight shooter who explains things in terms that the customer can understand and whose team always does a great job!
-
Steve - New Canaan
Ted made the transition from apartment living to home ownership so easy. He has helped us with projects big and small, and regardless of scope, everything he does, he does with incredible attention to detail and professionalism. I can say the same for all of the guys who work for him as well. Ted is one of a kind!
-
Charlotte & Jeff
Ted and his team did an amazing job with my deck, laundry room and bathroom renovation. Great attention to detail and beautiful craftsmanship!
-
Chris D - New Canaan
Ted has been our family contractor for years. He gave me a beautiful new bathroom and kitchen when I moved. Easy to work with and always takes time to discuss concerns.
-
Rhoda - New Canaan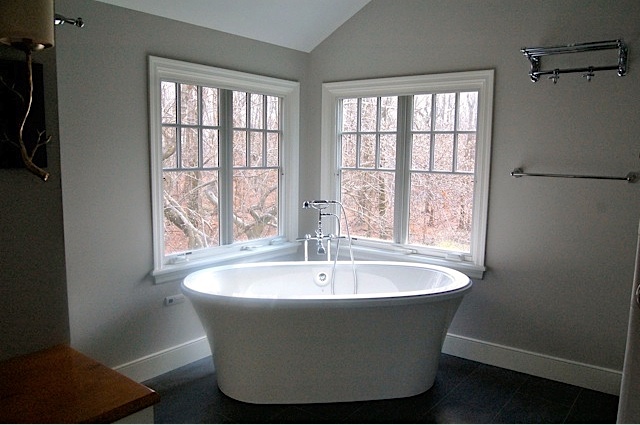 Ted's work is top notch. His attention to detail is one of his greatest strengths. He worked on our home is if it were his own: an approach that not only covers the craftsmanship, but also minimizes the disruption that construction creates in a household with small children. We chose not to hire an expensive internal decorator and found that Ted's decorative and design advice yielded very attractive results. It is rare that you find a college educated, conscientious contractor whose morals and ethics prohibit anything less than exacting quality and superior service.

We used Renaissance Partners to renovate our master bathroom and master closet in fall of 2012. Along with a few other small creep projects (spray foam insulation of attic, etc…) This was the second time we used this very professional group. They did our kitchen and family room seven years ago. They take great care in all of their work, are easy to work with and offer good advice. They clean up well at the end of the day and Ted is highly professional about communicating on a daily basis both the good and the bad. Construction projects are always an invasion of your privacy and he is respectful of what that means to your daily life. I would highly recommend this group.
-
Lisa - New Canaan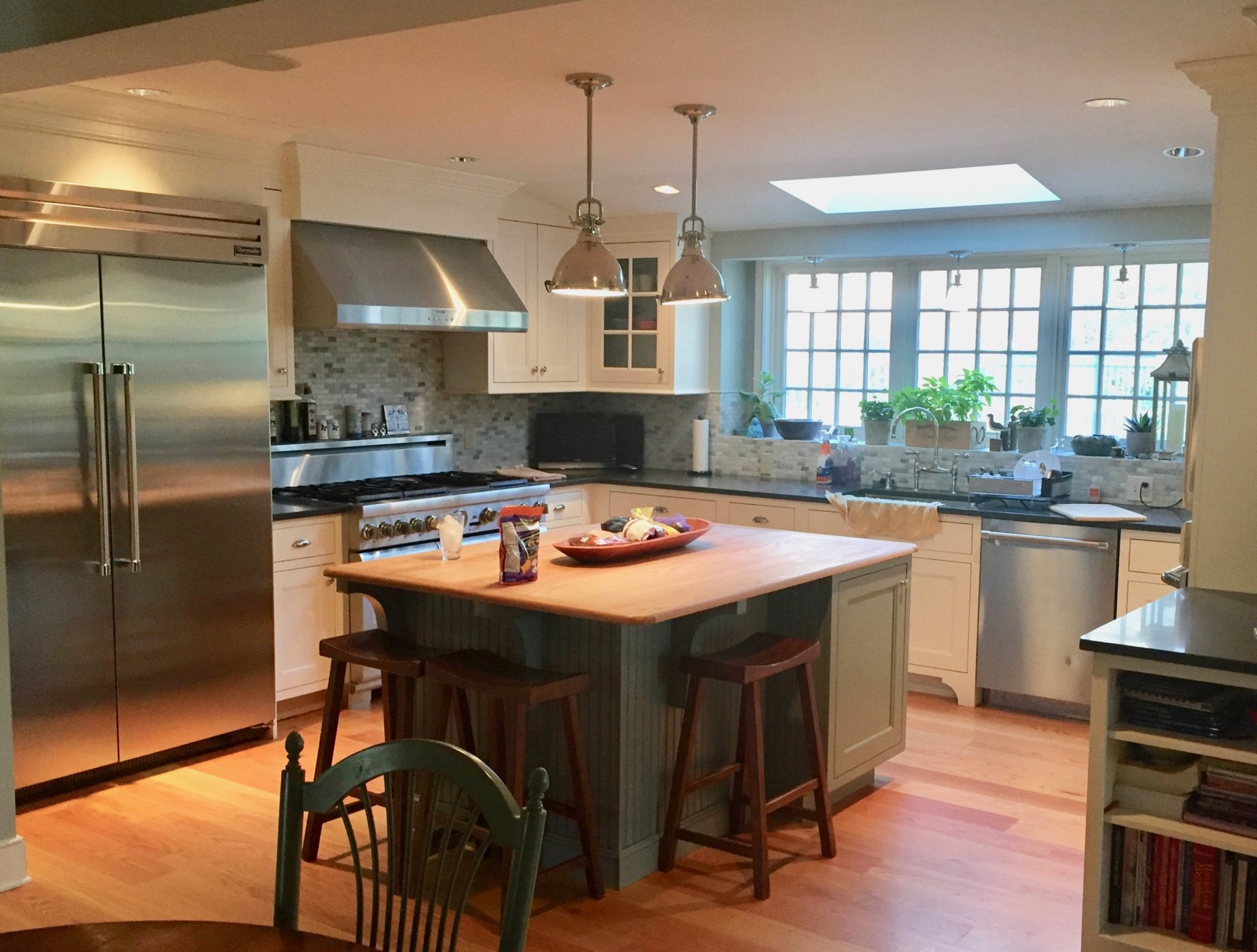 Renaissance Partners is great. Ted, in addition to being a top notch builder, has great taste and vision. he's very detailed oriented and notices things that would get by most people. Best of all he and his guys are a pleasure to have around. The guys seem to really enjoy their job. Ted creates a very positive work atmosphere. Loved them, love the result.
-
Marnie - New Canaan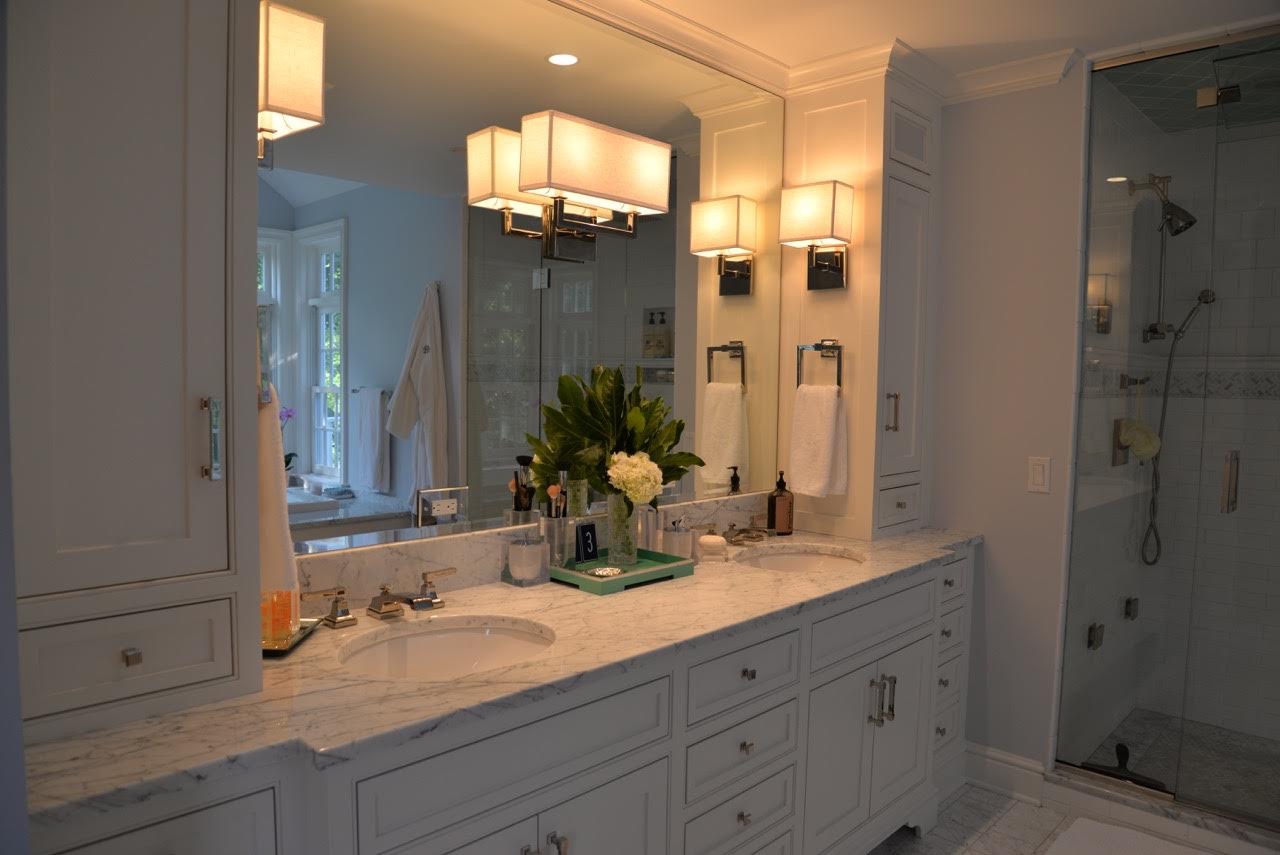 Ted and his crew are a delight to work with. They work with integrity-- while they were renovating our master bath, they discovered that the floors in our house aren't level, so they backtracked their work to relevel the floors, made things right, and the bathroom is now very clearly the best built room in our house. Ted is easygoing and fun, and he's super clear at communicating his process. He never dismissed our wild ideas and even made a few of them happen. Once he got the aesthetic vision we were going for, he found us the perfect materials, hardware and fixtures to make it all come together. It's just a gorgeous bathroom, and it makes us happy every day.
-
Laura - New Canaan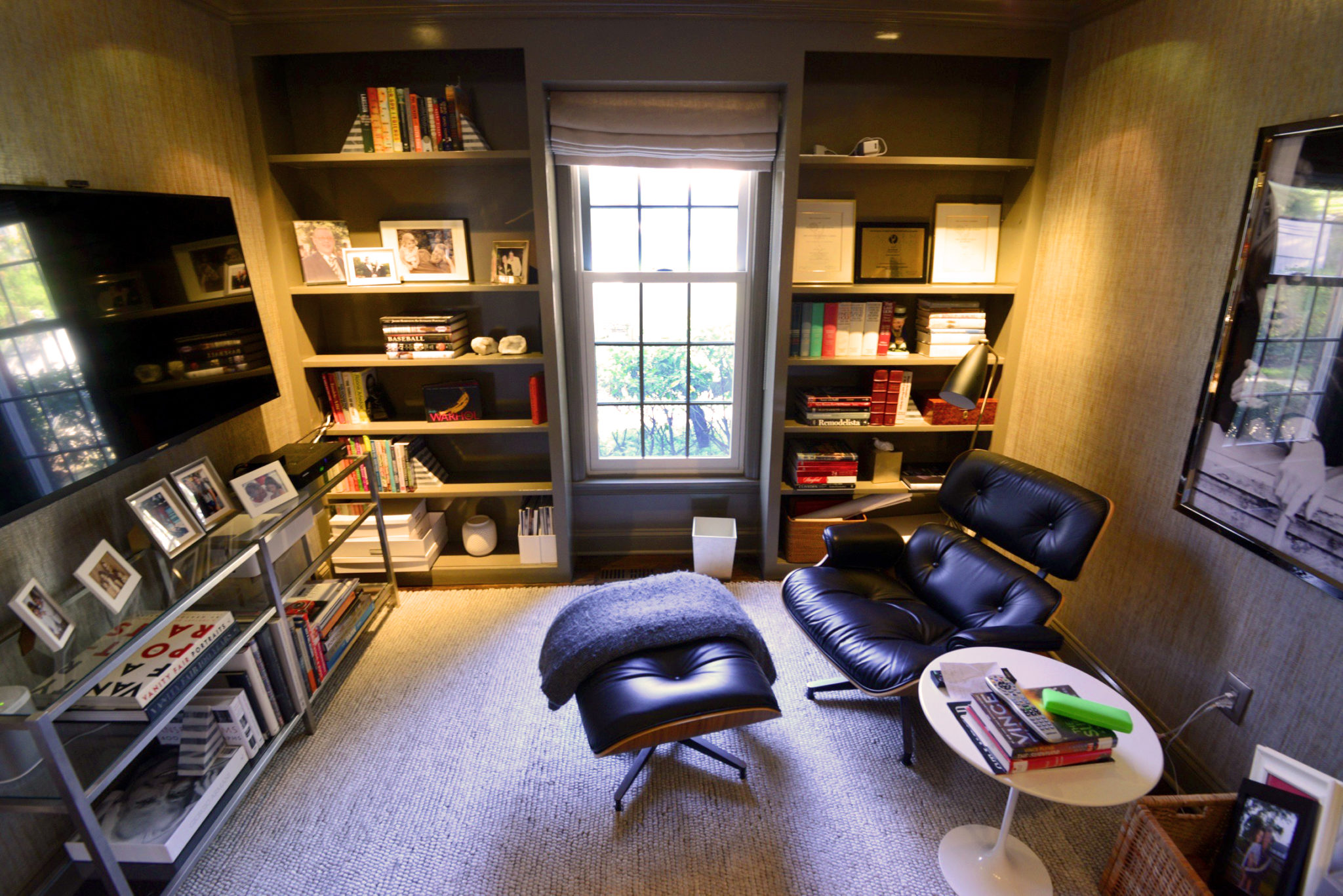 I first met with Ted to discuss my plans for renovating a 40 yr old townhouse. After working with an architect to develop the plans, we submitted the plans out to bid to three recommended contractors. Ted's response the the plan was by far the most detailed and professional of the responses. This gave me great confidence that I would be working with a professional and would greatly eliminate the " surprise factor " along the way. Ted and his crew were always on time and totally professional. The subcontractors he worked with were also professional and excellent. Ted was not afraid to hold the subs up to the highest of standards. When surprises occurred, as they inevitably do, Ted offered solid advice as to how best to proceed. I was very pleased with the final result and would highly recommend him to anyone.
-
Jeff R - New Canaan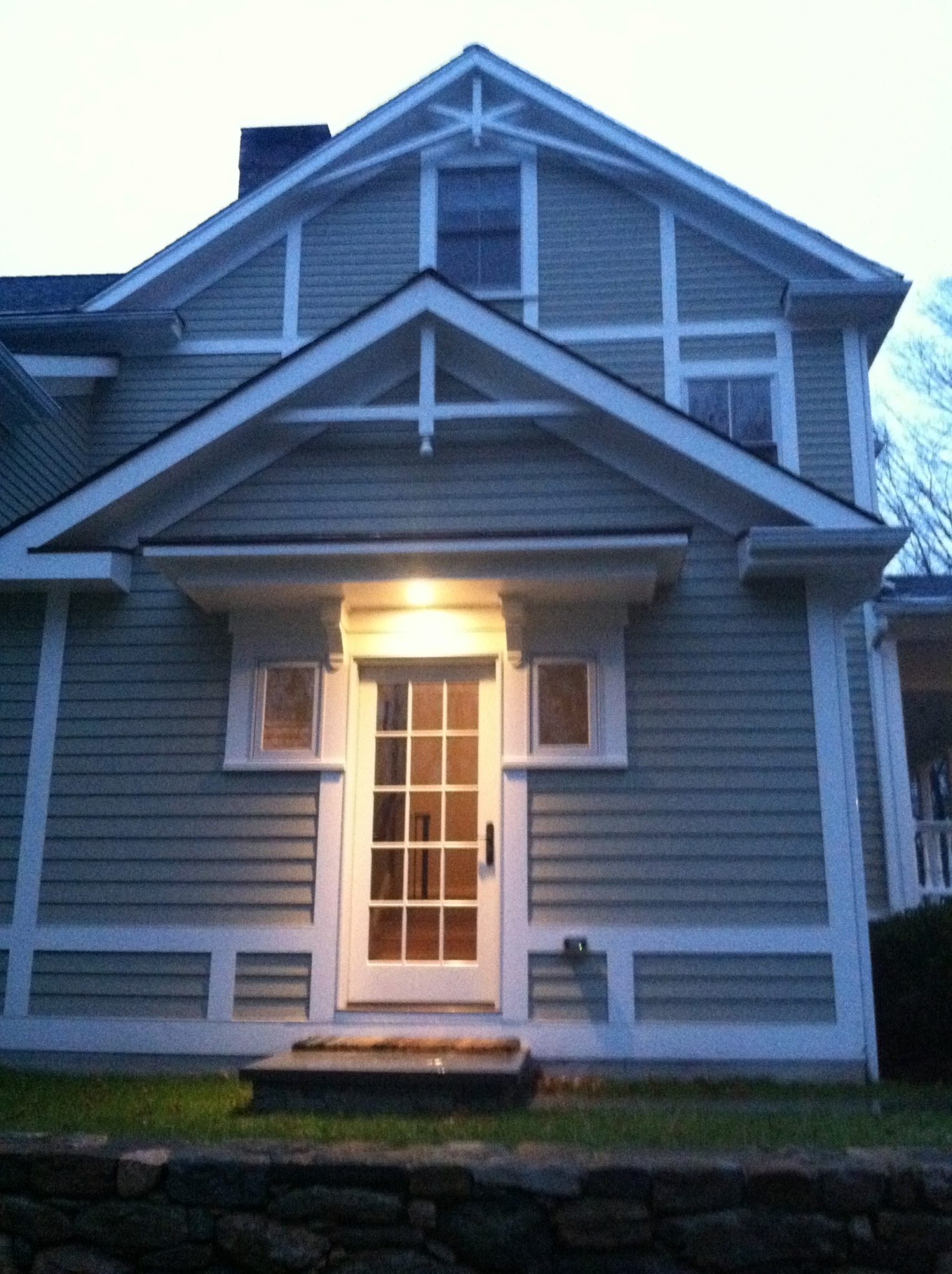 Renaissance Partners worked on an extensive renovation of our entire house. Over 40 new windows, new siding around the outside of the house, new foundation under part of the house that was unstable, new mudroom with beautiful cabinets, new wood floors, removal of lead paint, installation of classic moldings that matched original work, and so much more. Ted was professional, accessible, honest, straightforward. The quality of his work is excellent, and he has helped us with follow-up projects. Ted worked well with our architect, and the vendors who he brought in to work on special projects were very good. Our home renovation proved to be a bit of a pandora's box, with one surprise after another. Each time there was a new (almost aways disappointing) discovery, Ted was upfront, realistic, and he was great about being flexible to come up with a new approach and solution.
-
Susan C - New Canaan